Your Guide to Starting an Online Vape Store NZ
According to Otago Daily Times, Online vape stores NZ, have boomed because of immense positive vaping responses from customers. While some people are still skeptical since introducing vape, others are still cashing like crazy on the boom.
One of NZ vape shops online owners, Mr. Craig Dawson, cites the growing knowledge of vaping from the year 2016. And its usefulness in helping customers quit smoking as the reasons for the boom.
Despite the boom, the vaping industry is still at the "crawling" stage, and any entrepreneur can yet start an online vape store NZ. Here is your guide if you want to join the online vape sellers' bandwagon.
What Vaping Entails
Vaping is a fast-growing industry, and according to projections, the E-cigarette global market will hit USD 53.4 billion by 2024. Vaping is a safer and more respectable way of taking cigarettes compared to smoking. It is a method CBD certified patients can use to consume medicinal CBD if recommended by their medical practitioners. It could be the best way government and NZ vape shops, online owners, suppliers, and tobacco manufacturers can use to achieve a smokefree 2025.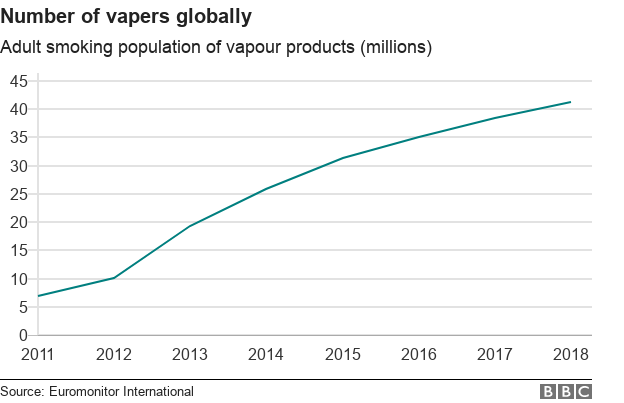 BBC NEWS, 2018
Vaping involves the intake of vapor from E-cigarettes, vape pens, vape mods or vape tanks. Vapers can either use E-juice or E-liquid for their vaping equipment. Users or vaping beginners can buy vaping equipment from an online vape store NZ, drug stores, or offline.
NZ vape shops online accrue higher sales compared to other types of stores; perhaps it's because of the online vape trends and hype. There is a possibility that even new users will opt for online stores because of their convenience, enlightening blog posts, and the rise of e-commerce. So, why has vaping become so popular than smoking?
Smoking exposes users to combusted carbon, and over 8 million people die yearly from it.
Increased enlightenment about smoking risks means more people want to disassociate themselves from it. To avoid overcome withdrawal symptoms, they turn to vape.
Vaping does not expose users to embarrassing smell, besides it comes in multiple flavors which users find trendier.
Vaping Products
If you contact any owner of an online vape store NZ, they will bombard you with a protracted list of items they sell. First, each product has several bi-products meaning a vaping store owner takes some time before understanding all the components of vaping.
Some standard vaping products you're likely to sell in your online store include;
E-cigarettes
Flavours of E-liquids
A range of vaping pens
Vaping Mods
Vaping Tanks
Atomizers, cartridges, and e-cigarette-batteries
Vaping Regulations and Policies
NZ vape shops online and other vape stores can seek clarification from their local authorities about legality of vaping. But compared to smoking, vaping is legal everywhere because it is less harmful than smoking.
Most authorities rate vapes under the nicotine class. Meaning, users should comply with other smoking regulations. And they can not sell vapes to or contract with minors, i.e., people below 18 years. In a move to protect children, the NZ Health Associate minister cited plans to restrict the use of vapes. 
---